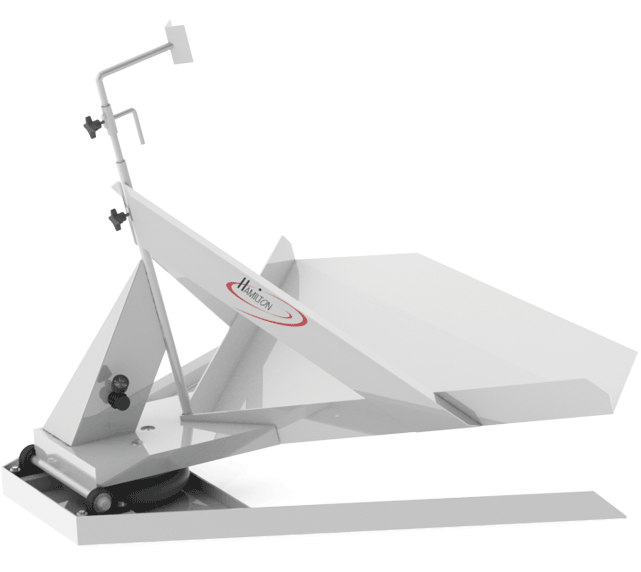 The Hamilton Pneumatic Ground Entry Gaylord Tilter is designed to assist in the vacuum unloading of  gaylord containers. The automatic tilting feature allows complete removal of material from the container with little or no assistance from your operator.
The adjustable regulator permits setting initial lift at any desired weight. This unit will lift 1000Lb with only 100 psi. air pressure.
Hamilton Tilt Tables are durable and easy to maintain. We use heavy duty pillow block bearings to ensure smooth controlled pivoting. Our seven gauge top deck is reinforced with structural steel to make it durable enough to withstand years of abuse.
---
Download Product Information
Request Product Catalogue