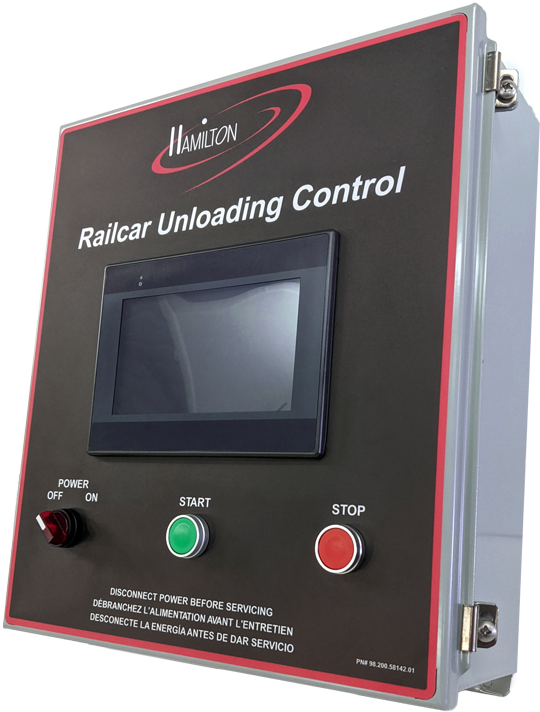 The Hamilton Plastic Systems new smart railcar unloading control integrates control function for multiple railcar unloading systems, airlocks, directional valves, silo monitoring all into a single touchscreen display.
With a push of a button, Hamilton's railcar system will automatically calibrate, and re-calibrate to an ever changing system, making sure that you are running at peak efficiency which will reduce labor costs and decrease unloading times.
The Intuitive display allows authorized users to dynamically view and manage the entire process and make necessary changes on the fly. With it's built in VNC viewer available, the control over your processes has never been more accessible.
Fully compatible with Hamilton's existing railcar unloading control systems and Meridian 4 control panel, the new smart railcar unloading control keeps Hamilton's promise of improving your processes while keeping it affordable.
---
Download Product Information
Request Product Catalogue