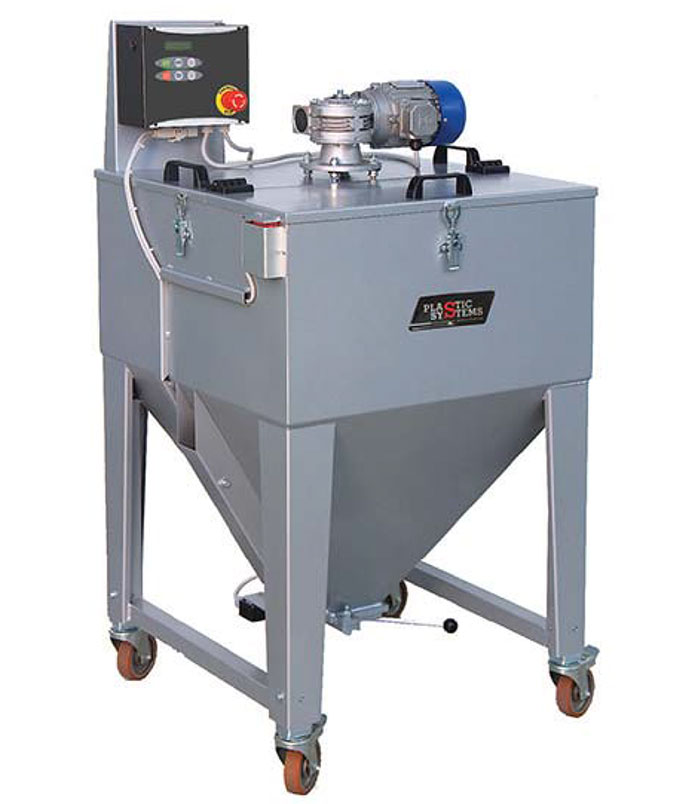 The floor-standing mixers of the "M" series have been designed to mix plastic granules such as masterbatch, additives, regrind material.
These mixers have capacities ranging from 120 to 330 liters. Thanks to their small dimensions and easy handling with wheels, they can be easily placed beside machines. A hinged cover on top of the machine makes it easy to manually load material.
A suction probe allows unloading the material that has been mixed.
---
Download Product Information
Request Product Catalogue